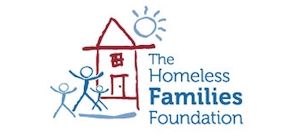 We're thrilled to partner with the Homeless Families Foundation to sort school supply donations that come in from their Back to School drive, and pack backpacks for HFF children in school!
Event Leader: Michael@columbusgivesback.org
Where: Location 33 N. Grubb Street, Columbus OH, Enter through the blue awning entrance 
When: Friday, August 9th, 10am – 12pm

About HFF:  The Homeless Families Foundation believes it is unacceptable for any child in Columbus to be homeless.  Not one child. Not one night. HFF's goal is to end homelessness. We can achieve this goal by stabilizing families, educating children and surrounding the most vulnerable among us with a caring community of support. HFF provides housing assistance and educational services for homeless families living in Columbus. Stabilizing and empowering families, and providing quality education to at risk and impoverished youth, is crucial in breaking the cycle of homelessness. When families leave our care, they will be empowered to help themselves and provide a stable living environment for their kids. When children leave our care, they will understand the value of education and be prepared for lifelong learning.
About Columbus Gives Back: Columbus Gives Back makes volunteering fun and easy! We organize one-time volunteer events in relaxed, social settings that are scheduled to fit working professional's busy schedules. Best of all, volunteering with Columbus Gives Back is free of charge — and commitment! Simply find and register for whatever events interest you. For more information, visit Columbus Gives Back.
Cancellation Policy:  Due to the nature of our events, an accurate headcount is important.  Please contact one of the event coordinators if you have RSVP'ed but are unable to attend this event.