Help Columbus Gives Back and Habitat MidOhio build a new home. There is no experience necessary! Tasks will vary and our helpful site leads will teach you everything you need to know! You must be 21 years or older to volunteer with our group. Come out and help Habitat, learn new skills, and meet some amazing people.
Where: 1557 Republic Ave, Columbus, OH 43211
What: This is a rehab project rather than a traditional new build. We will work with site leader Dan on interior painting and/or installing flooring, trim, and doors!
When: Saturday, January 25, 8:30am – 4:00pm (Timeliness is important for this event—their house lead is counting on us!)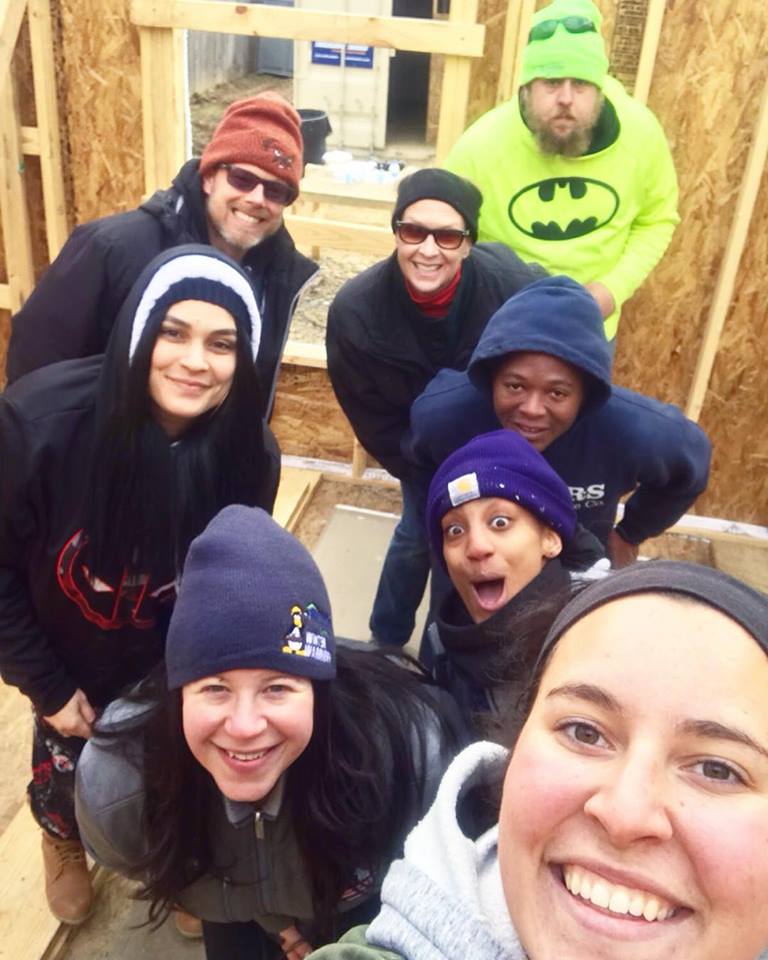 Event Leaders: events@columbusgivesback.org
What to Wear: Volunteers should wear comfortable clothing that they don't mind getting dirty. Volunteers must wear sturdy hard-soled shoes (work boots preferred). Absolutely no sandals or open-toed/open-heeled shoes allowed.
What to Bring: a water bottle and food (optional – we will be having our #SocialTwist at lunch! Habitat has told us that we're able to leave for lunch, so there's no need to bring your own food unless you choose to do so.)
#SocialTwist: We will celebrate meeting new people and being awesome volunteers at lunch during the event!
About #CbusGivesBack: Columbus Gives Back coordinates group volunteer events with local non-profits, organizes philanthropic happy hours to raise support and awareness for our non-profit partners, and participates in other philanthropic events while emphasizing our social twist: to have fun with volunteers new and old during and after events in the hopes of creating a culture of community engagement amongst our target audience of young professionals.
Cancellation in Inclement Weather: For weather concerns on our build day, please contact the Habitat weather line to check for any cancellations: (614) 422-4828 (ext. 7039). The hotline will be updated by 7:30 am if there are any changes or cancellations. We will also let you know at our earliest notice.