Columbus Gives Back is back at it with See Kids Dream for their next Family Service Project! Through See Kids Dream's Family Service Projects, families spend quality time together while they learn about needs in their community and work together to complete a project to address them. For this Family Service Project, families will learn about empathy and make a blanket to donate to a local nonprofit.
What:: Volunteers are needed to help facilitate a blanket-making service project. Volunteer t-shirts will be provided, so please register through their form too at https://forms.gle/GkUcygJggbpHrJpt6.

Where: Nationwide & Ohio Farm Bureau 4-H Center, 2201 Fred Taylor Drive, Columbus, OH 43221
When: Saturday, December 7, 9:00am – 1:00pm
Event Leaders: Evan@columbusgivesback.org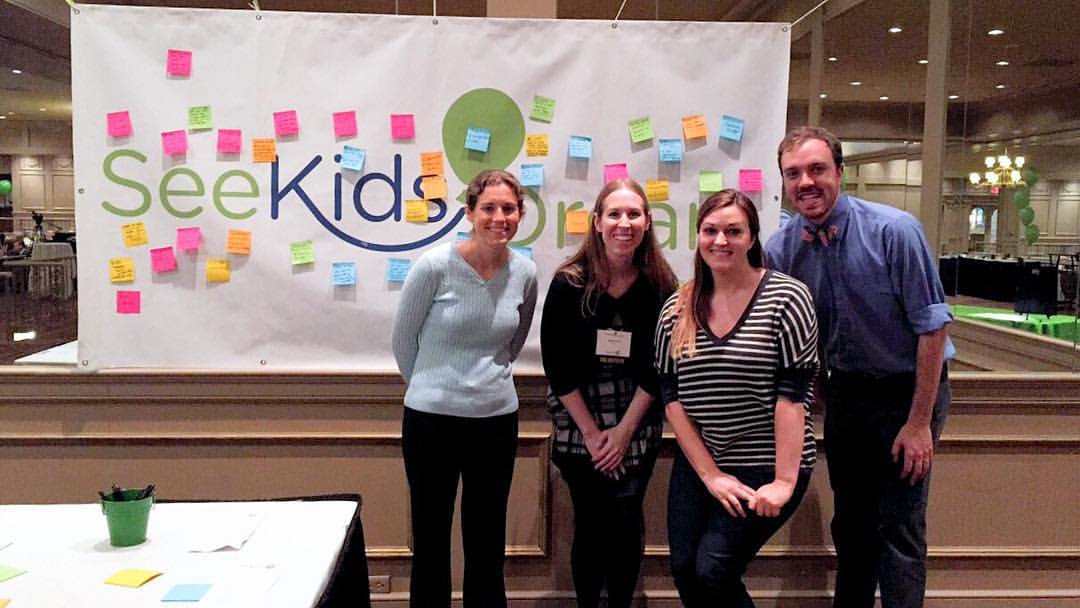 About See Kids Dream: See Kids Dream is a 501c3 not-for-profit organization focused on ensuring every person has the opportunity to achieve his or her fullest potential to contribute to a thriving community. See Kids Dream's mission is to empower youth with the skills, motivation and confidence to make our world a better place. In collaboration with central Ohio educators and other non-profit community organizations, See Kids Dream creates and supports youth-driven service learning programs for ages 8-14.
Each of their service learning programs focus on developing 5 factors that are critical to generating long-term civic engagement: awareness of community issues; empathy; leadership skills; knowledge of community resources and real-world service experience. Through participation in our programs, youth develop the skills that are critical for success in school, in the workplace and in our community.
About Columbus Gives Back: We love Columbus, young professionals, and getting involved! Our mission is to connect young professionals across central Ohio and engage them in our communities through 35-40 social volunteer and philanthropic opportunities per month.
#SocialTwist: After the event, we encourage you to join us for food or drinks and have fun with other cool volunteers like you!
Cancellation Policy:  Due to the nature of our events, an accurate headcount is important.  Please contact one of the event coordinators if you have RSVP'ed but are unable to attend this event.