See Kids Dream will be holding their December Project SKD event on Saturday, December 8th at Ohio 4-H Youth Development, 2201 Fred Taylor Dr, Columbus, OH 43210.  Families will be making a blanket as a gift that will be donated to those in our community who could use a sentiment of warmth and kindness from a caring family. 
Columbus Gives Back loves partnering with See Kids Dream, and we are excited for this next event!
Volunteers Needed: 20
Event Leader: Alfred@columbusgivesback.org

What: Help with event setup by hanging signs, blowing up balloons, setting up tables, etc. Check in families and non-profits. Assist families through the scavenger hunt and service project activity. Assist with event clean up.
Where: Ohio 4-H Youth Center, 2201 Fred Taylor Dr. Columbus, OH 43210
When: Saturday, December 8th, 8:30 AM – 12:00 PM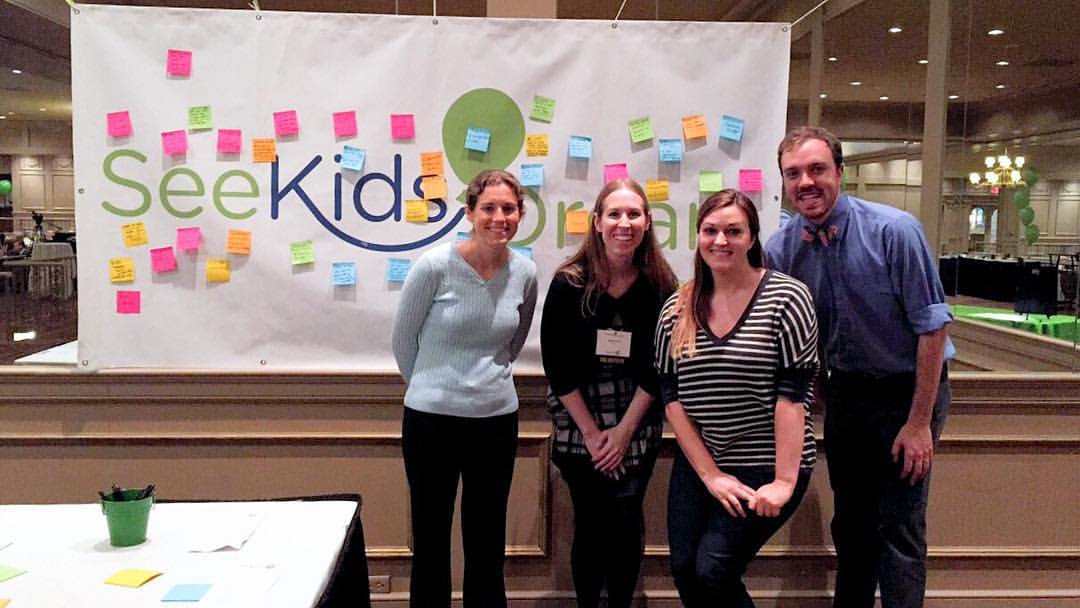 About See Kids Dream: See Kids Dream is a 501c3 not-for-profit organization focused on ensuring every person has the opportunity to achieve his or her fullest potential to contribute to a thriving community. See Kids Dream's mission is to empower youth with the skills, motivation and confidence to make our world a better place. In collaboration with central Ohio educators and other non-profit community organizations, See Kids Dream creates and supports youth-driven service learning programs for ages 8-14.
Each of our service learning programs focus on developing 5 factors that are critical to generating long-term civic engagement: awareness of community issues; empathy; leadership skills; knowledge of community resources and real-world service experience. Through participation in our programs, youth develop the skills that are critical for success in school, in the workplace and in our community.
About Columbus Gives Back: Columbus Gives Back makes volunteering fun and easy! We organize one-time volunteer events in relaxed, social settings that are scheduled to fit working professionals' busy schedules.